Collection: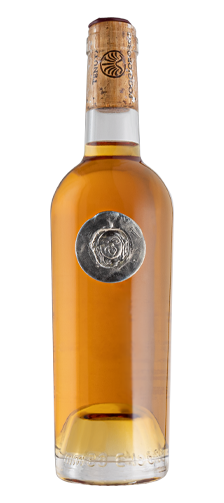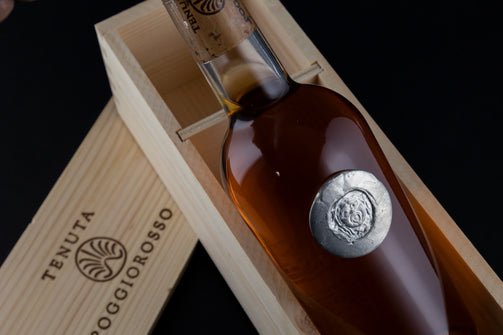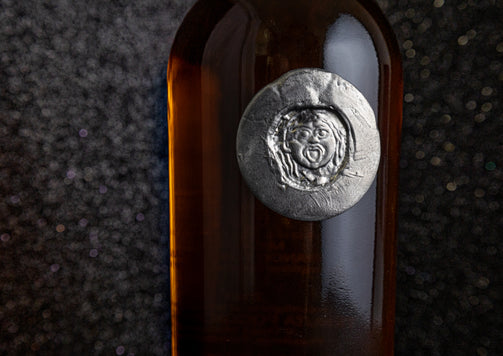 Collection:
Metus
Metus
Regular price

$1.42

Sale price

$60.13
Tax included.
Metus, the protector, the enchantress, able to petrify those who met her bewitching and fearsome gaze. His face as a "magical creature" was used as an antefix to drive away evil spells and protect sacred places. The Etruscans of Populonia, in defense of all their people, dedicated their effigy and protection to the minting of coins.

Poggio Rosso has chosen this name for a wine which, protected for years, is destined to enchant with its complexity of aromas and tertiary notes; a wine that will drag you into a meditative tasting experience.
Produced in exclusive 236 bottles of 0.375lt., it is the result of a long and patient journey on the evolution of late harvests in barriques.
Its label is the handcrafted reproduction by fusion, in silver and tin, of the ancient coinage of Etruscan Populonia, bearing the effigy of Metus.
Grapes :
100% Viognier, Late Harvest

Refinement :
up to 96 months in French oak barriques
12 months in the bottle

Recommended pairings:
Woodcock crouton, Duck with orange, Wild boar in sweet forte, Dark chocolate 85-90%, Parmigiano Reggiano 60+ months, Tuscan cigar, Tranquility.

Tasting Notes:
Intense gold color with copper reflections. Full and deep nose, heather honey, dried orange, walnut, date and rhubarb, licorice root, earth and tobacco.
On the palate the wine proposes all the olfactory notes, well supported by the freshness of the orange zest and balsamic hints.
It appears to be well balanced, enveloping and with a very long persistence.
It closes dry, mineral, with a vein of marine sapidity.
Service temperature :
Serve at a temperature of 13°/14°C.