Collection: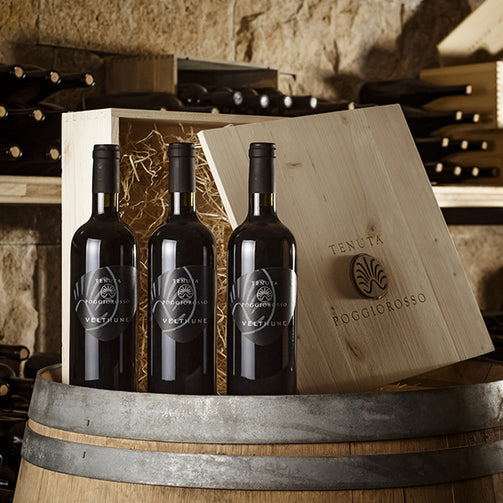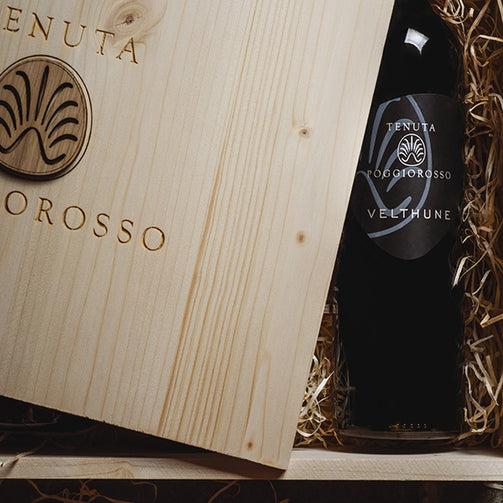 Collection:
3 Velthune - 0,75 L 2014/15/16
3 Velthune - 0,75 L 2014/15/16
Regular price

$139.94

Sale price

$129.01
Tax included.
Velthune 2014 - 2015 - 2016 with wooden box .

The multiform Velthune was an Etruscan who represented the changing seasons and who watched over the ripening fruit. He was able to change his shape and transform himself into anything he chose. He was the supreme god of the earth.

Poggio Rosso decided to give this name to its most structured and complex wine that, in time, can change into one that is even richer, with aromas that continue to evolve becoming increasingly refined and elegant.
It is a warm and enveloping wine that is at the same time subdued and very classic, whose qualities express the aromas and emotions endemic to the terroir.
Grape Type :
100% Cabernet Sauvignon
Aged :
Barrels 18 months
Bottle 14/16 months

Pairing :
Meat and aged cheeses

Tasting Note :
A wine of great olfactory complexity , blackberry and black currant, licorice, pepper, spices and aromatic herbs, in the mouth structure filled
with good balance, fine tannin texture

Service Temperature :
Serve it at 18°C